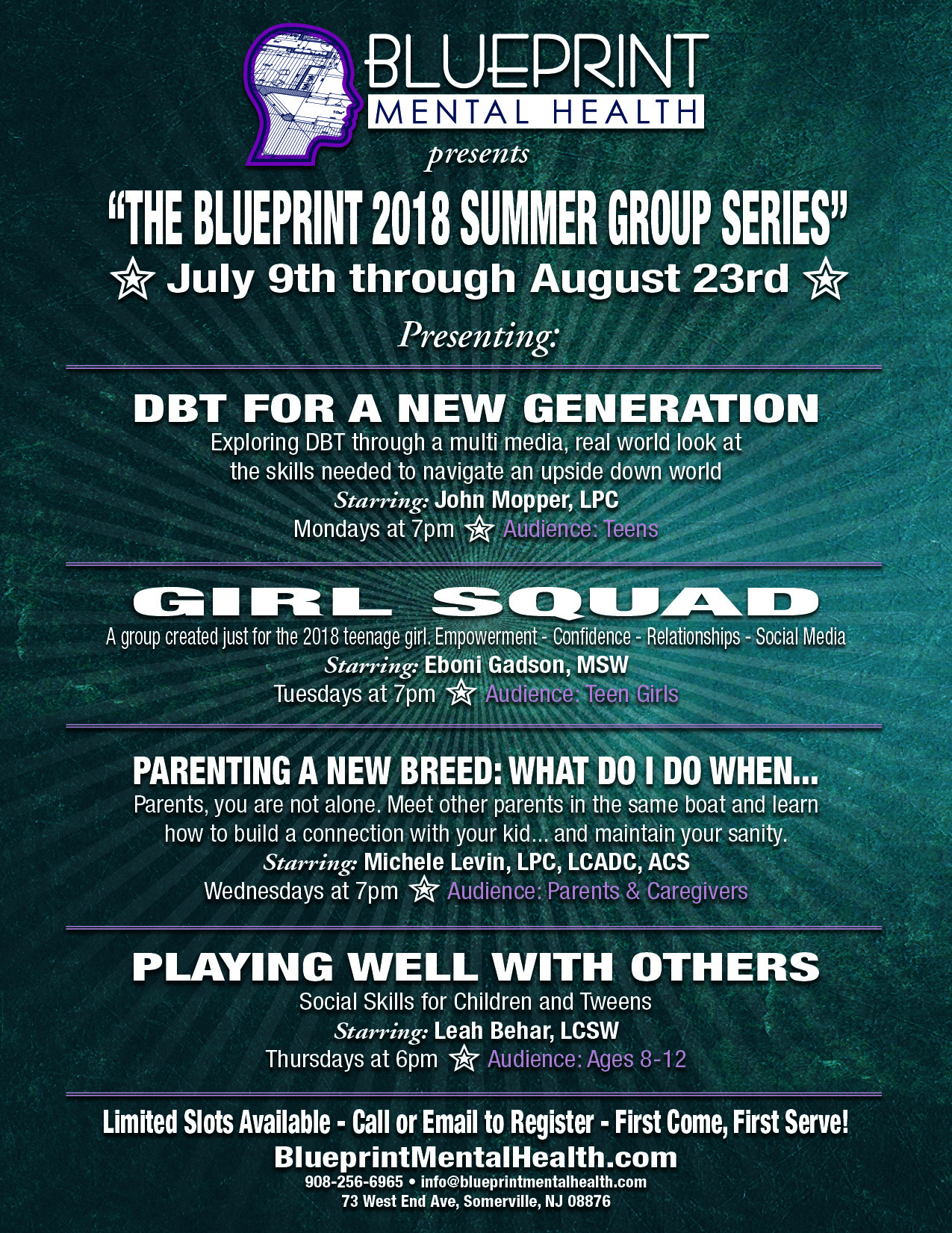 Blueprint is excited to announce our 2018 Summer Group Series! We will be running four different groups on four separate nights. Each group is one hour long and will run for seven weeks. Limited slots available/ First come, First serve. Here's what we got going on:
Monday

– DBT for a New Generation (Teens)

Tuesday

– Girl Squad (Teen Girls)

Wednesday

– Parenting a New Breed (Parents and Caregivers)
Thursdays – Playing Well with Others (Children and Tweens)
Contact Us for More Info – Limited Slots Available
Blueprint offers a wide variety of outpatient groups for children, teens, young adults, and parents. Groups are a great addition to individual therapy and also a great way to improve social skills. Give us a call to find out what groups are currently available.
Groups

DBT (but not like you're used to)
Process
Parent Process
DBT Skills Training for Parents
Social Skills