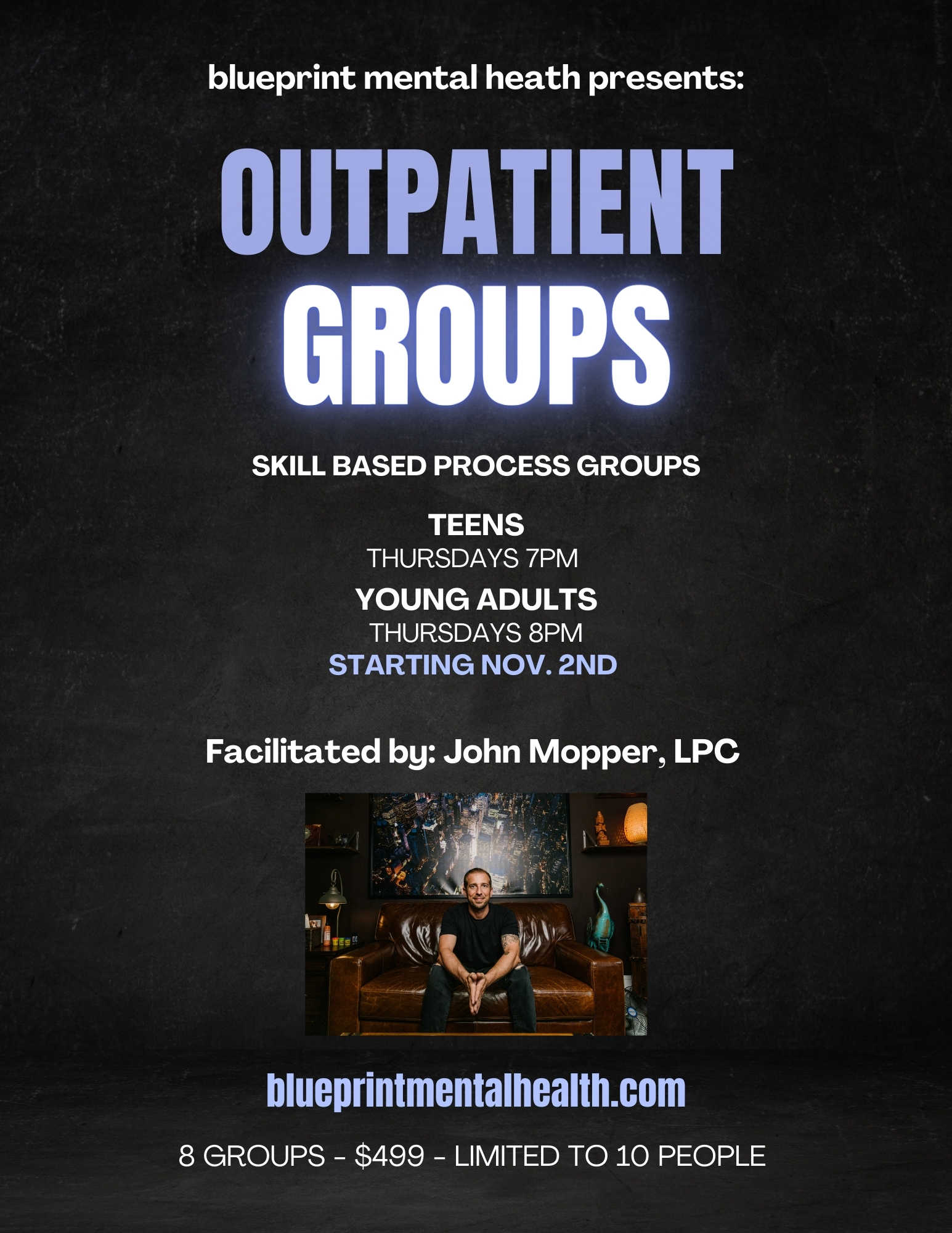 Currently Active for Scheduling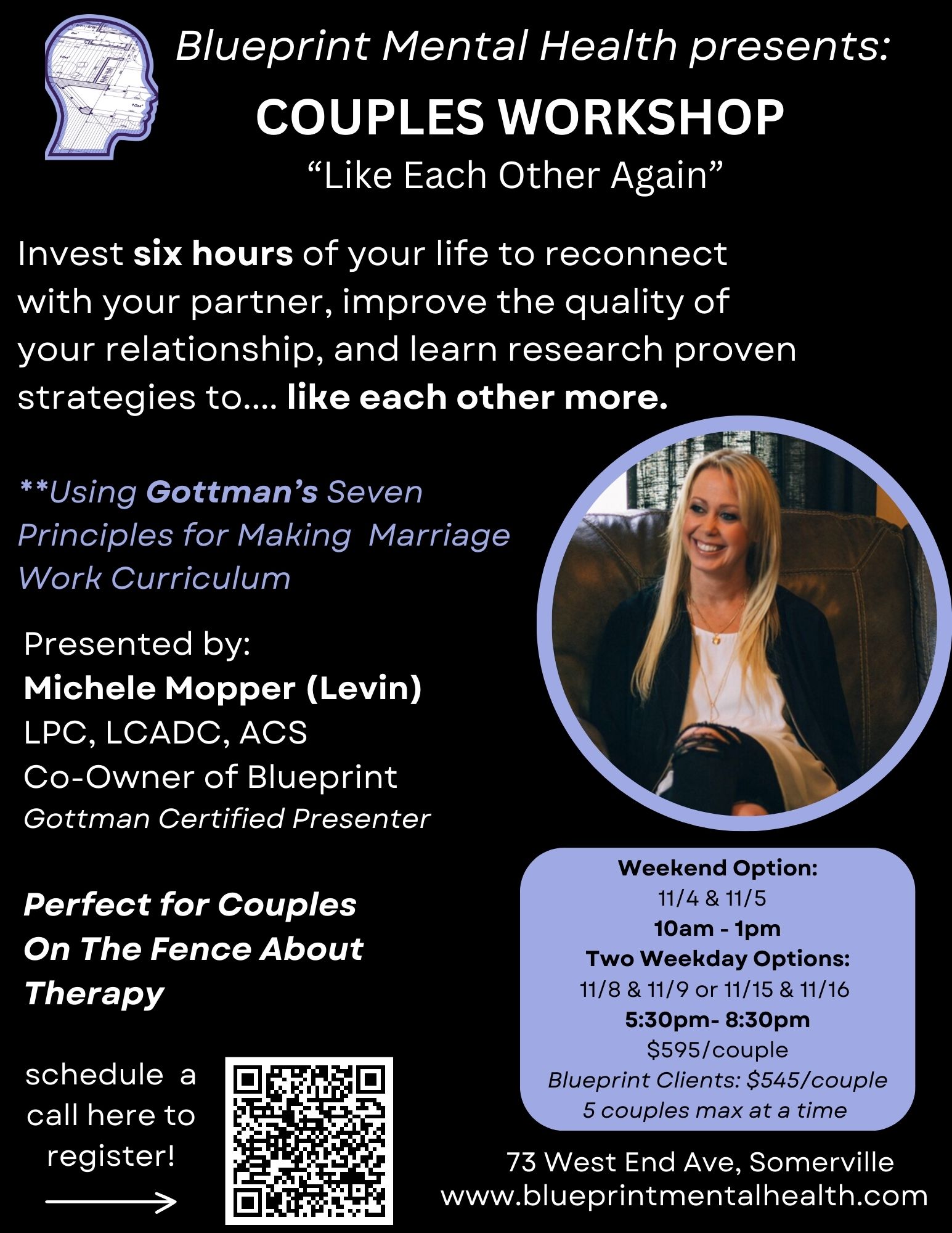 Currently Active for Scheduling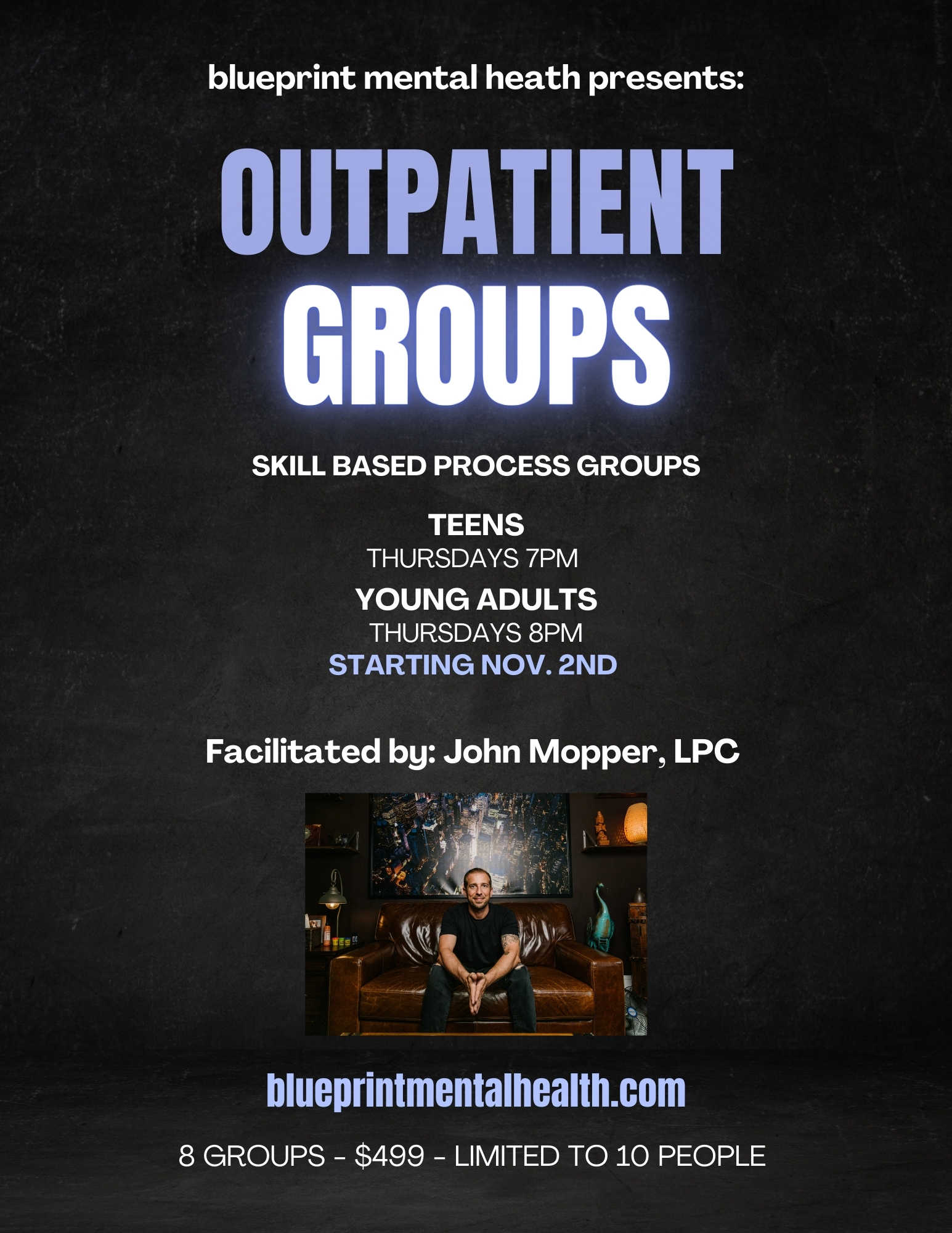 Currently Active for Scheduling
Process Group for Teens and Young Adults
Facilitated by: John Mopper, LPC, Co-Owner of Blueprint Mental Health
Starting Date: November 2nd, 2023
Teens (14-18): Thursdays 7pm
Young Adults (18-25): Thursdays 8pm
Cost: $499 for 8 Groups
Outpatient groups are an awesome addition to your individual therapy or can be great all on their own. A "Process Group" is a counseling group where you can come in and talk about whatever it is that is on your mind and receive some feedback from the other group members if you're open to it. If you just feel like coming in and venting for the night, that's cool too. What makes this a "Skill Based Process Group" is that along from getting feedback from the group, John will also offer the expertise of a clinician and provide you with some different skills and coping mechanisms to help deal with each individual situation.
Please note that this group will be limited to 10 group members. Groups are purchased in 8-session packages and must be used within 9 weeks, meaning that you are only allowed to miss 1 week and have that session carry over. All others will be non-refundable. This group will run indefinitely and current group members will have priority to re-up on their package if they wish to continue on past 8 weeks.
Click the calendar below in order to schedule a time to enroll or to get some more Information.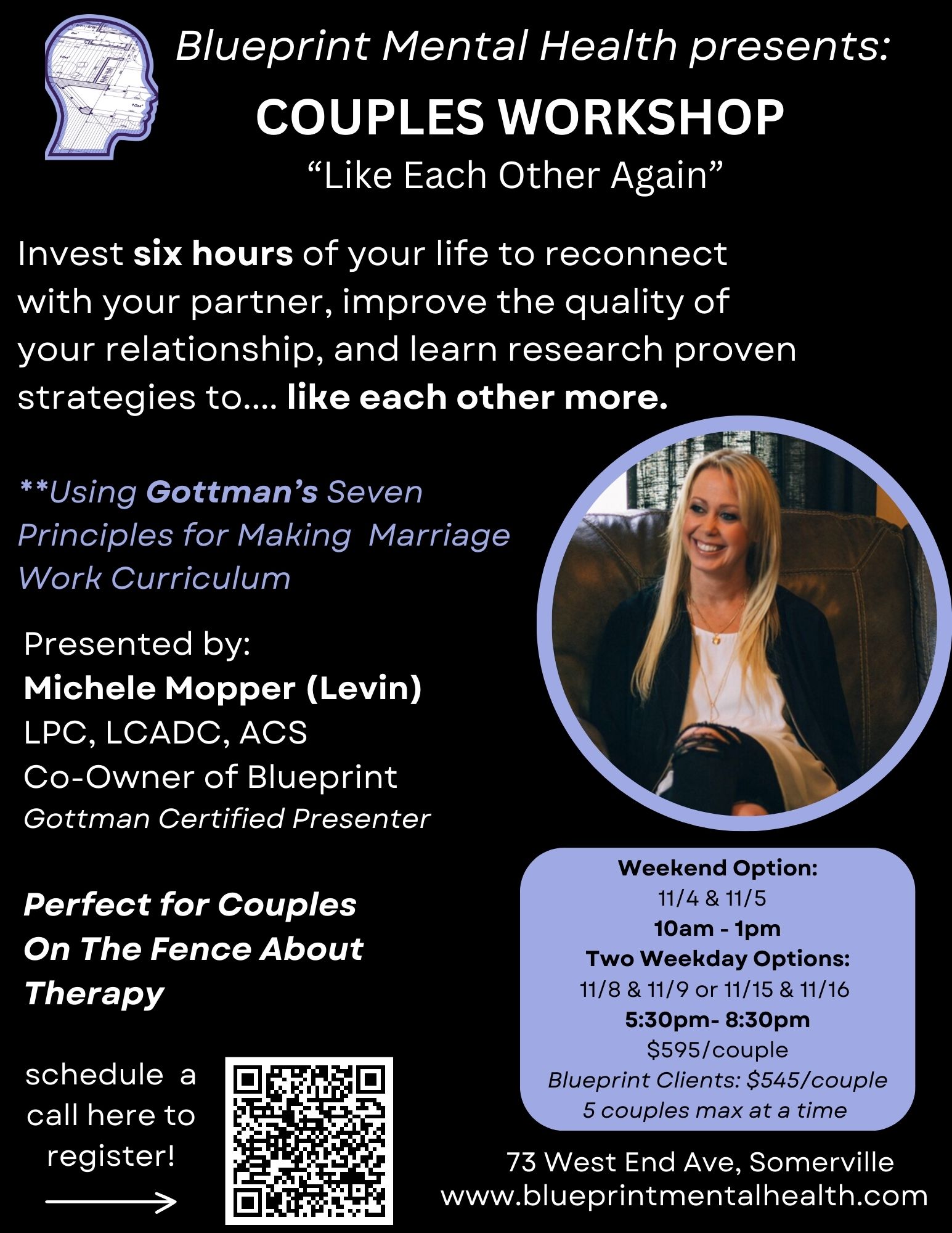 Currently Active for Scheduling
Couples Workshop – "Like Each Other Again"
Facilitated by: Michele Mopper, LPC, LCADC, ACS, Co-Owner of Blueprint Mental Health
Weekend Option: 11/4 & 11/5
Time: 10am-1pm
Weekday Options: 11/8 & 11/9 or 11/15 & 11/16
Time: 5:30pm – 8:30pm
Cost: $595 per Couple ($545 for Blueprint Clients)
**Max of 5 couples per workshop
This 6-hour workshop spread out over two days will help you and your significant other improve the quality of your relationship and learn research-backed strategies to start to like each other more. Using Gottman's "Seven Principles for Making Marriage Work" curriculum, Michele will guide you and your partner towards having the type of relationship you both know you're capable of. This is not a support group or therapy group…this is a workshop geared towards teaching you some actual relationships skills that you can take home with you.
Please note that there are only 5 couples allowed per workshop and dates from separate packages cannot be combined.
Click the calendar below in order to schedule a time to enroll or to get some more Information.
Future Groups / Workshops Being Scheduled
No additional groups or workshops at this time.
BOOK A FREE CONSULT CALL TO ANSWER ALL OF YOUR QUESTIONS
If you would like to get started or have questions you would like answered, please schedule a free consult call below. You will be contacted at the time you choose by one of our client relations reps, Helen, Scott, or Sam. All of these guys know our practice inside and out and will be able to answer all of your questions and pair you with the clinician on OUR TEAM who is the most clinically appropriate for your needs. For more detailed information on what to expect, please visit our How to Get Started page.